Skip to Content
Committed to Our Customers for 40+ Years
At Keepsake Diamonds Corp., we put our customers first, listening to their needs and finding a jewelry piece to fit their style and budget. Located in Commack, NY, our customers come to us from all over Long Island, including Suffolk, Nassau, and Queens. You'll find a wide selection of items at our jewelry store, from engagement rings and wedding bands to beautiful pieces made with diamonds and semi-precious stones. Our team is even prepared to design and create a custom jewelry piece for your wedding or any other special occasion. We're here to serve you in all of your jewelry needs, whether that be buying a new piece or repairing one you already own. Get in touch with us today to learn more about what we can offer you.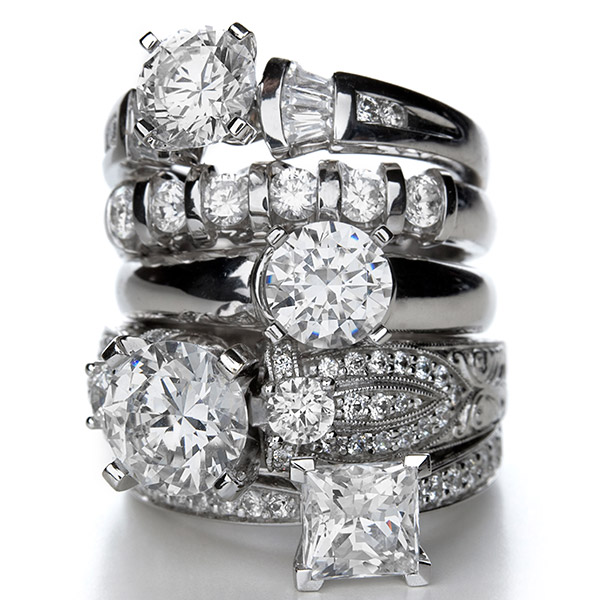 A Jewelry Selection Backed by Expert Knowledge
Keepsake Diamonds Corp. has a team of jewelry professionals ready to help you choose the perfect stone, setting, or jewelry piece. Our owner, John, is a fourth-generation jeweler and certified diamontologist specializing in the knowledge of diamonds. This ensures that we only offer the best gemstones to our customers because they're handpicked by John himself. He also has hands-on experience with all of the following:
Jewelry repairs
Watch maintenance and repairs
Custom bridal sets
Stone sorting and mounting
Appraisals
One-of-a-kind remounts and special orders
Everything You Need Right Here on Long Island
At Keepsake Diamonds Corp., we strive to provide our clients with the best experience possible. You don't have to make a trek to the city to find beautiful jewelry pieces or engagement rings. You'll find the same level of service, pricing, and quality of the Diamond District on 47th Street right here on Long Island at our jewelry shop. Let our experienced team help you choose the perfect item for yourself or a loved one. We encourage all our customers to return to us for every special occasion in their lives. We love helping customers build a beautiful collection of matching jewelry to commemorate their special moments. Stop by and see us today!