Skip to Content
Allow Us to Help You Choose the Perfect Wedding Bands
Congratulations on your upcoming wedding! Now that you've gotten a "yes!" from your partner, it's time to start planning. Few aspects of your wedding will be more exciting than choosing wedding bands that symbolize your love and commitment to each other. As you browse bridal ring stores in Commack, NY, don't make a hasty decision! There are lots to consider, from size to appearance. At Keepsake Diamond Corp, we're dedicated to helping couples find the ideal wedding bands and bridal jewelry to fit any preference. Learn more about how we can help you.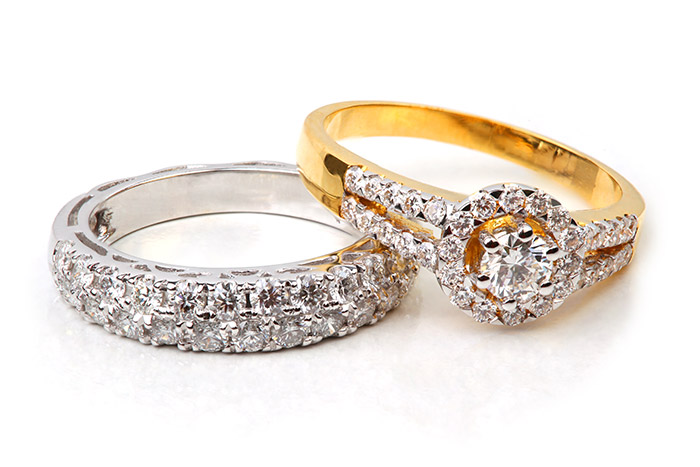 Bridal Jewelry to Fit Your Style
Everyone has a unique style, whether they prefer something classic and understated or large and luxurious. Whatever the case for you, Keepsake Diamond Corp. can accommodate your wishes. Our selection of bridal jewelry contains something for everyone. Do you love the simple elegance of a classic wedding band? Perhaps you prefer something with a little more sparkle. Simply speak with our staff, and they'll help you find a ring with a design that matches your taste and personality. We provide rings in the following styles, among others:
Classic and traditional
Grandiose and over-the-top
Modern
Minimalist
Diamond or other specific stones
Finding the Perfect Rings for Both the Bride & Groom
Wedding bands are essential for both the bride and the groom. At our store, we specialize in all kinds of wedding rings. Visit our Commack location to peruse our symbolic diamond bridal rings. You may want to find two rings that match, or maybe you'd prefer two different ones that complement each other. At Keepsake Diamond Corp, we want you to find the bridal ring set that speaks to the unique bond between you and your partner.