Skip to Content
Turn Heads with Our Diamond Jewelry in Commack, NY
A diamond is often the start of creating a one-of-a-kind piece of jewelry. These sparkling gemstones created by nature make beautiful centerpieces to rings, earrings, and necklaces alike. But perhaps their most popular use is in engagement rings. Whatever type of diamond jewelry you're looking for at our Commack, NY store, you'll be sure to find it among the huge selection at Keepsake Diamonds Corp. Our diamond selection is perfect for a proposal, Valentine's Day, birthday, or "just because they're worth it" surprise. We have many diamonds and semi-precious stones in all shapes and sizes to suit your needs and budget. Stop by our jewelry store on Long Island today to learn more or to pick out the perfect diamond for your jewelry piece.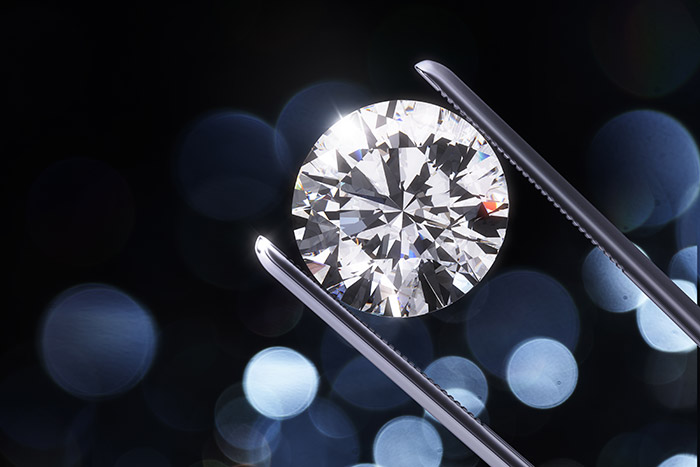 Expert Staff to Help You Find the Best
Diamonds are a girl's best friend, and there's nothing wrong with treating yourself to something sparkly. If you're looking for the perfect diamond jewelry in Commack, NY, either for yourself or a loved one, our expert staff is here to ensure you only get the best. Our owner, John, is a certified diamontologist, specializing in the knowledge of diamonds and purchasing only the most brilliant diamonds to offer his customers. Our staff will help you choose the best diamond for your occasion and your budget based on the Four C's: cut, clarity, color, and carat.
GIA-Certified Diamonds to Increase Your Buying Confidence
Don't be fooled into buying a subpar diamond for your engagement ring or jewelry piece. At Keepsake Diamonds Corp., you can rest assured knowing our diamonds are some of the best available in the area. Our diamonds undergo a quality analysis by a trusted gemological laboratory known as the Gemological Institute of America (GIA) and are certified by this institute to assure their quality and worth. GIA-certified diamonds are issued a formal lab report, also known as a certificate, that includes all the details about the diamond, its size, grade, etc. Stop by today to see our selection of certified diamonds in Commack, NY.