Skip to Content
A Selection of Silver and Gold Jewelry in Commack, NY
Jewelry makes an excellent gift for your loved ones but can also make a great gift to yourself if it's time to treat yourself to something new. Whoever you're shopping for, Keepsake Diamonds Corp. has a gorgeous selection of fine jewelry at our Long Island jewelry store. Do you have a specific idea in mind, or are you just browsing to get inspiration? Either way, our team is here to help you decide. We'll show you a selection that meets your budget and allows you to choose the one that best fits your style or the style of your special someone. We're ready to help you find the perfect piece of jewelry. Stop by and see us today!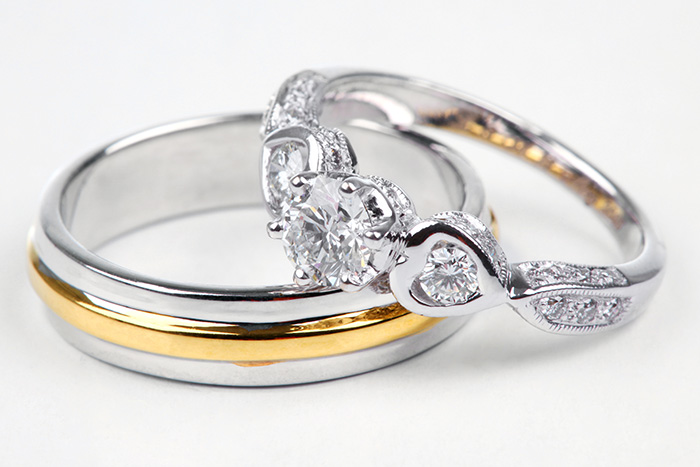 Find the Perfect Gift for Yourself or Someone You Love
At Keepsake Diamonds Corp., we've got a selection of jewelry to meet every style and every budget. Even on a more conservative budget, you don't have to settle for less. We'll help you find a beautiful piece that you or your loved one will enjoy for years to come. Our inventory includes a selection of 14k gold chains and bracelets in rose, white, and yellow gold. These pieces make excellent gifts for anniversaries, birthdays, Valentine's Day, and more. Show your loved one that you care with an exciting new jewelry piece from Keepsake Diamonds Corp.
Refurbish Your Jewelry Pieces or Turn Them into Cash
In addition to our selection of gold and silver jewelry pieces, we also buy gold and silver items from customers. Do you have an old piece of jewelry that you don't wear anymore? Bring it by and see what it's worth. You could turn that unused jewelry into cash. Our experienced team can also repair gold and silver jewelry at our Commack, NY store. We'll return your items to their original glory, often completing work on the same day. Drop by our location on Long Island and see what we can do for you.