Skip to Content
Jewelry for the Most Special Day of Your Life
Few days in your life will be more important than your wedding day. As such, you want to take every measure to make it perfect. The ring and other bridal jewelry are crucial to planning a day to remember. Fortunately, Keepsake Diamond Corp is here to help Commack, NY residents create the keepsake jewelry they've dreamed of. We can find jewelry to match any style or budget, and our experienced team can even create a brand-new wedding band from scratch. Whatever you need for your big day, we'll be happy to help.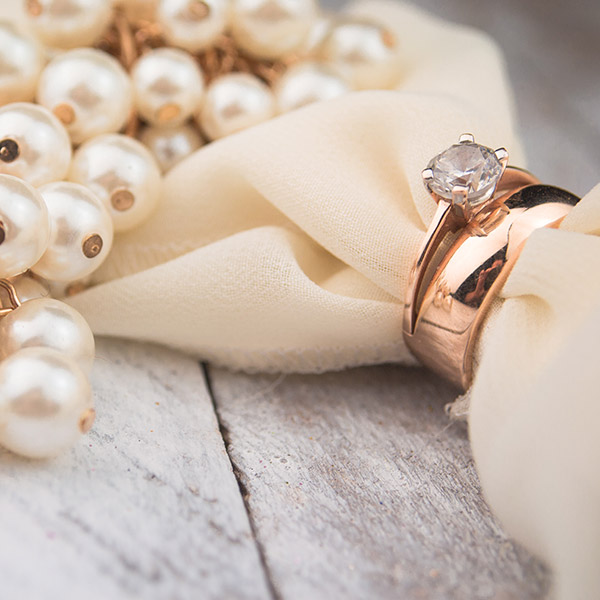 Premier Rings for Popping the Question
Are you planning a proposal? Allow Keepsake Diamond Corp to be part of this important day! At our keepsake bridal jewelry shop, you'll find a beautiful selection of engagement rings to match nearly any style and taste. Whether your partner loves a classic look or prefers something more grandiose, we have the ideal stone for you. Our team is here for you every step of your search, from picking a stone to designing a setting. Don't forget about the Four C's to choosing the ideal diamond:
Choose from an Array of Wedding Ring Sets
Every couple is different. You deserve a wedding ring set that matches your unique relationship. Whether you're interested in two matching rings or rings of contrasting styles, our team can cater to you. These rings should celebrate your bond and commitment to each other, so be sure to consider all of your options when visiting our shop.
Allow Us to Create Custom Jewelry for You
Sometimes, you can't find the ideal bridal jewelry by simply browsing store windows. If you have your own idea for a custom engagement ring or wedding band, get in touch with our team. We create uniquely-designed jewelry for couples in Commack and the surrounding communities. Let us know what you want from your ring and maybe show us the photos you used for inspiration. Then, we can get to work creating the gorgeous bridal jewelry you've always envisioned.