Skip to Content
Keepsake Diamonds Corp. is the Place to Go for Jewelry Repairs
Fine jewelry is an investment, not something you wear a few times and forget about. These pieces become a part of your daily attire, especially if it's an engagement ring, watch, or a classic piece, like a necklace or earrings. With wear, your jewelry is bound to need TLC from time to time, whether it's a cleaning or small repair. At Keepsake Diamonds Corp., we offer jewelry repair in Commack, NY, to restore your jewelry to its original state regardless of where you purchased it originally. Whether your reason for restoring is sentimental (perhaps it's a family piece that's been passed down) or necessity, we always take great care in the handling of your fine jewelry. Call us for more information today or stop by with your jewelry piece and let us have a look.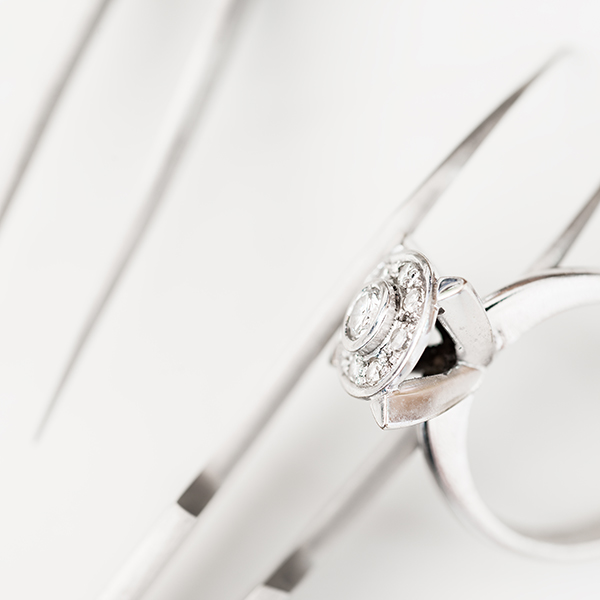 Same-Day Jewelry and Watch Repairs in Commack, NY
At Keepsake Diamonds Corp., we have a knowledgeable team complete with members experienced in jewelry repair, ranging from solder repairs to replacement pieces. Depending on our workload, many jewelry and watch repairs can be done on-site at our location in Commack, NY, and returned to you the same day. This means you won't have to wait around to get your favorite piece of jewelry back. We'll get it repaired quickly so you can get back to wearing it. All of the following services can be done in-store:
Ring sizing
Watch sizing
Watch battery replacement
Securing stones
Complimentary jewelry cleaning
Reimagine an Old Jewelry Piece or Family Heirloom
Do you have an older piece of jewelry that you no longer wear or has become broken beyond repair? We're able to repurpose your jewelry items into something brand-new, taking the stones or other semi-precious gems and creating a completely new design that will be enjoyed for years to come. This is a great way to repurpose heirlooms that are out-of-date or damaged while still keeping the item in the family. Come in and show our team what you've got and let's discuss what we can do for you.